Flying an RC heli is an extremely fun hobby. The newest and latest fad in the RC world is 3D, the options are endless and once you get use to the maneuvers you will be hooked. There are some very cool skill sets that you can learn and other RC fliers will soon be asking you to teach them how you do your tricks.
As a rookie the first thing you will want to learn are the basics like hover tail in, hover side-on, hover nose in. These are essential because without this basic knowledge, 3D flying cannot be achieved. Advanced 3D flying will have techniques like figure 8, stall turns of 180 degrees, stall turns of 540 degrees and more.
Here's a video on how NOT to do RC Helicopter Tricks:
The sequence to be followed is very simple. You will have to start with hover tail in and then move to hover side-on and then you need to circle while controlling various pitch degrees etc. Once you have achieved these, you can move on to flying in figure 8 patterns, 180 degrees stall turn and then 54 degrees stall turns. Once you are comfortable doing these maneuvers, you can get into roll-ins and loops.
Though this is the basic list that can be followed, there can be variations of different magnitude and this is because of the fact that different people have different skill levels and interests. It is always recommended that you learn and know about the different aerobatics before you actually try out one.
As a caution, you need to remember that you must never try to perform expert level 3D flying unless you are comfortable with the intermediate 3D flying. These will require many hours of practice, both on a simulator and out in the field. Many choose not to learn on a simulator, it is advisable to do so in order to learn the controls.
Be patient and move along step by step, do not hurry your progress, doing so can cause disaster. Always remember that RC heli accidents can be severe and they can cause serious injury.
180 degrees and 540 degrees stall turns are really addictive and once you have mastered the controls it won't take you long to learn other very cool tricks. Tricks like roll-ins and loops, getting into "Knife Edge" position and then go for a death spiral loop which will provide you with hours of entertainment and awe anyone watching you.
Here's a video showing where you can reach with your 3D Flying Skills: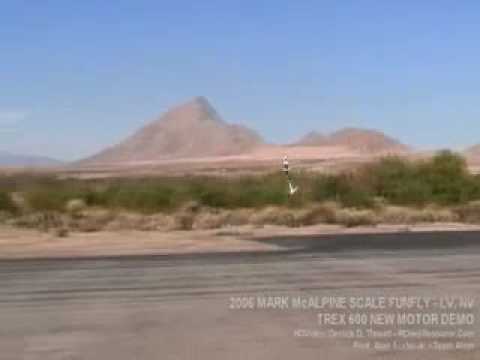 3D flying your RC heli becomes quite addicting. Once you have mastered a number of the skills you can enter contests. There are many clubs and websites around that you can discuss trick and tips with. Join a league, or enter a money contest. You never know you might just be the next best RC heli pilot in the world.
Have a question about this article or anything else RC Heli related? Ask it in our brand new RC Helicopter Forum and you'll get expert answers quick.
Popularity: 1% [?]
No related posts.